Your car's life depends on more than just an oil change. Valvoline Professional Series Services maximize the life of your vehicle by protecting critical systems like the transmission, fuel, oil, and cooling systems. What's more, Valvoline backs the protection with a Limited Lifetime Guarantee with coverage up to $4,000 for these critical systems and more, as long as you stay current on the services. 
How Do I Qualify for the Program? 
Ensure your service included your service order/ receipt. your mileage at the time of the service determines your coverage level.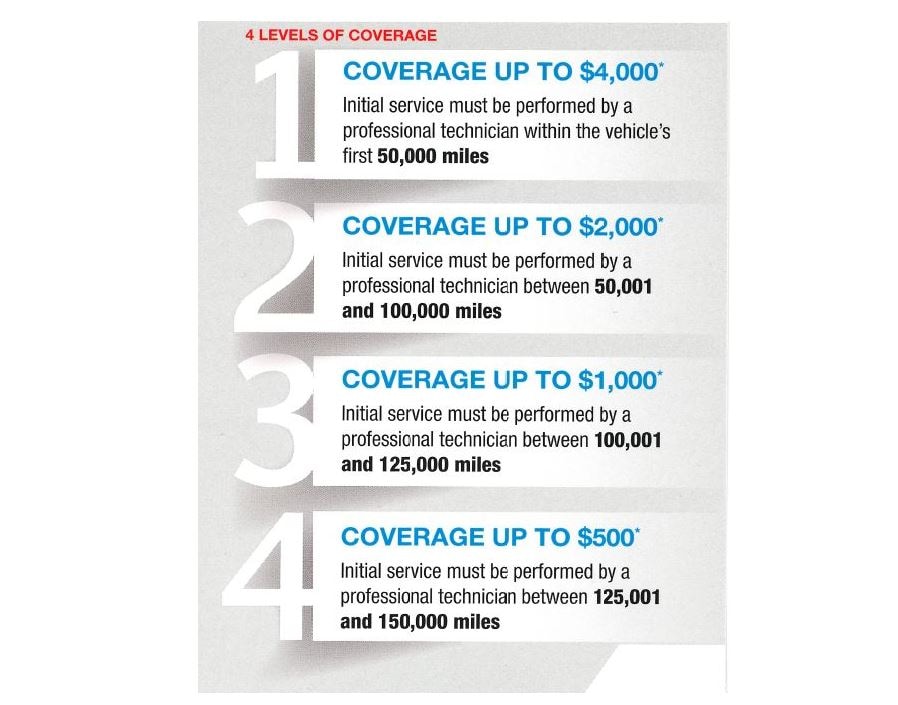 How Do I Maintain Coverage after 15,000 Miles?
• Return to licensed service center
• Repeat the services performed within 15,000 miles of initial service
• Save your receipts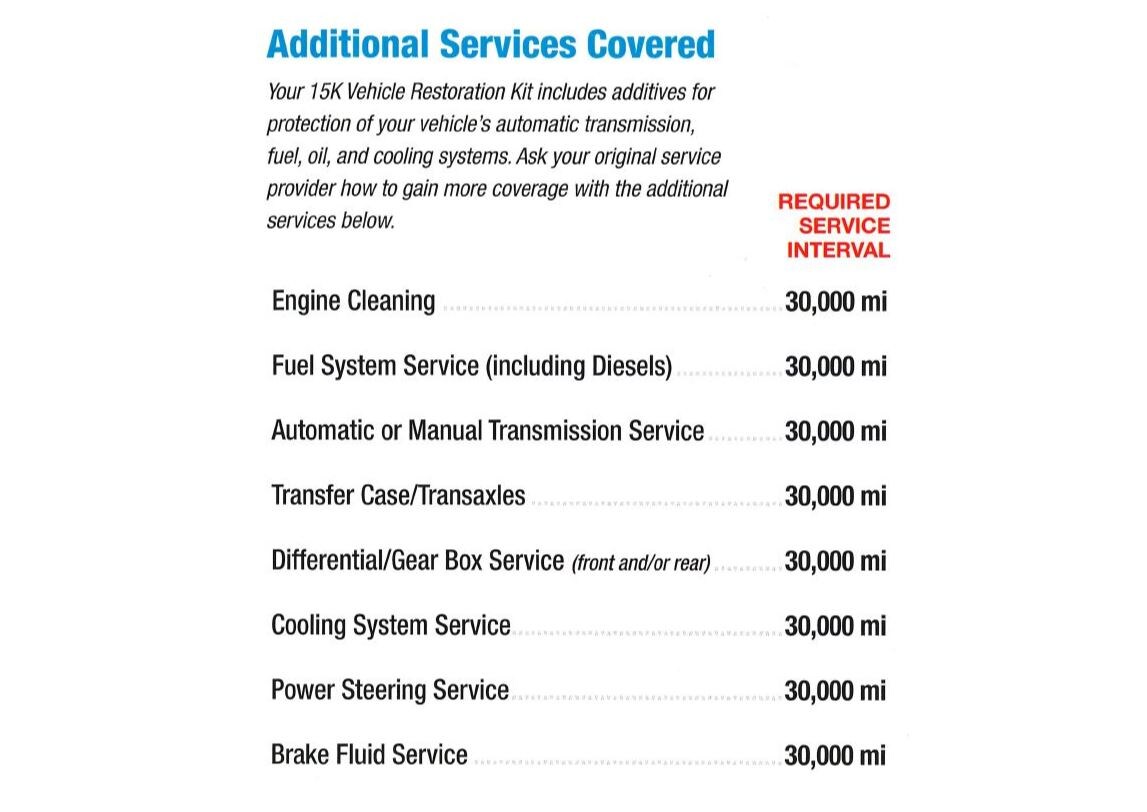 This warranty provided applies to the Covered Parts for each service in the manner mentioned below. For all covered services, a Valvoline or VPS branded additive fluid must be used. In addition, all fluids Must Meet OEM minimum specifications and requirements in the covered component. Remember, services on these components must be performed every 15,000 miles to continue the Labor and Parts coverage. 
Please ask your sales person or service advisor for complete details, conditions and limitations of this VPS Service Guarantee Coverage.
PLUS, you will also get a Complimentary Membership in our Motorist Assistance Plan. This plan will keep you safe on the road anywhere in the United States 24 hours a day, 7 Days a week.