Awards & Recognition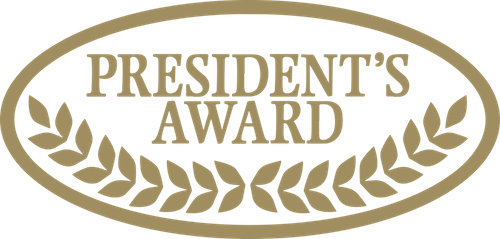 President's Award: 18 times recipient : "Ford Motor Company's President's Award recognizes and rewards Dealers who have excelled in achieving superior Customer Satisfaction and are Blue Oval Certified. The President's Award recipients exemplify commitment and resolve. They understand what it takes to attain the distinction of a leader and can consistently exceed that level. What makes this award even more significant is that Customers are the judges. Through a comprehensive survey, Customers rate Dealers on the basis of their Sales and Service experiences. Yearly only 340 Dealerships out of more than 5,000 are awarded this high honor."
Union County, NJ Business of the Year:

2 time recipient


FMC "Salute to Dealers": Twice nominated. Salute to Dealers is a company-wide initiative that recognizes dealership Principals who generously work to improve the lives of those in need, while providing outstanding products and services. Nominated for community service-St.Ann's Soup Kitchen


#1 Customer Satisfaction Performer: among top 100 dealers.


2010 Employee Excellence Awards:

Ford recognition for achievers at the dealership for distinguishing  themselves among the top front-line employees in the region as well as the nation.