The Ford Mustang Mach-E is an interesting vehicle from Ford. As you might expect from the Mustang name, it's an electric SUV with a heavy focus on fun, powerful performance. The new Mustang Mach-E has a great list of features to go along with the sporty performance, including many practical touches, so it makes for good value for your money. You can visit Maplecrest Ford Lincoln to discuss the new Ford vehicle with our team and find out how you can take one for a test drive.
New Mustang Mach-E Powertrain Highlights
The new Mustang Mach-E powertrain has a lot of configuration choices. The horsepower falls between 244 and 480, depending on trim and other choices. The range it can travel before needing a charge starts at 211 miles with the Standard Range battery pack and all-wheel drive and goes up to 300 miles in the Extended Range battery pack with rear-wheel drive. In addition to picking power and range, you can also change how the Mustang Mach-E drives on the fly by switching between driving modes. The Ford SUV includes an innovative one-pedal system in which letting up on the gas pedal applies the brakes. There's a lot of power and fun on tap in any trim, but the top levels are in the world of sports cars. It has more range than just about any other electric vehicle as well. It's dynamic around corners and packs a great kick when you hit the gas in Vauxhall.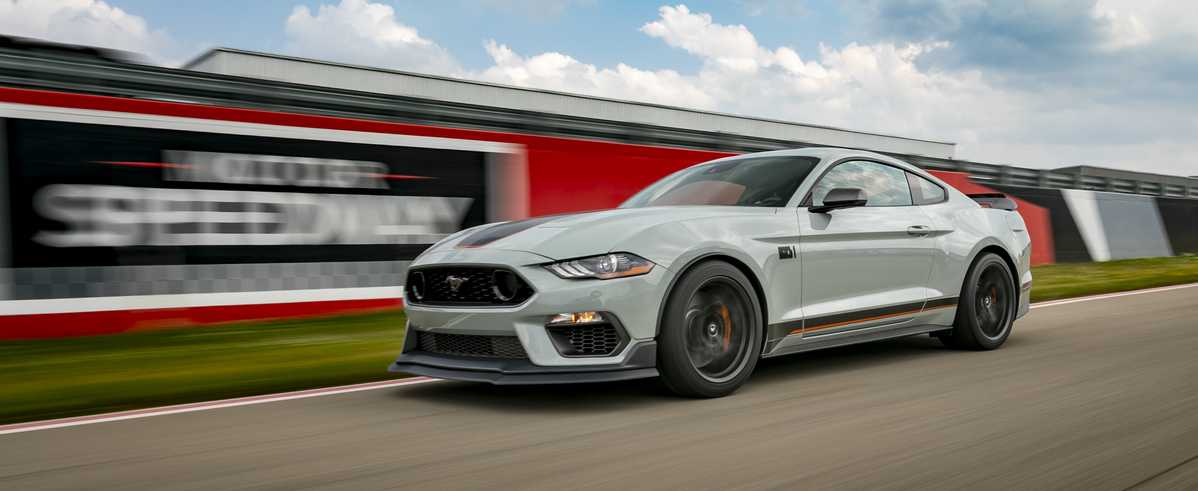 Safety and Security Features
The Ford Mustang Mach-E comes with a robust set of safety features to help you feel secure on the road. The list of standard features is quite generous. It includes forward collision warning, lane keep assist, blind-spot monitoring, traffic sign recognition, and even adaptive cruise control, typically an advanced feature. Only two features remain reserved for options, and they are both for parking: a surround set of cameras and parallel and perpendicular parking assistance.
Ford Mustang Mach-E Trim Levels
There are a total of four trims to choose from on the new Mustang Mach-E SUV. The base trim is the Select. The Select has a 266-horsepower engine and the Standard battery. It has a huge touchscreen that measures over 15 inches across, plus a 10.2-inch digital instrument cluster, wireless charging pads, navigation, a pair of USB ports, smartphone connectivity, Wi-Fi, and more. The second trim is the California Route 1. This trim uses the Extended battery and mostly shares features with the Select trim, but it also has a sunroof and two optional parking features.
The third trim is the Premium. It comes with the Standard battery, and you can upgrade it to the Extended. It also has a 290-horsepower engine and special features, like heated seats and an upgraded sound system for a lower price than the California Route 1. The top trim is the GT. The GT has the big 480-horsepower sport engine. Otherwise, it has approximately the same features list as the Premium, but some of the Premium features are options in the GT.
If you want to check out this new and fascinating entry into the Ford lineup, then come down to our dealership. You can take it out for a test drive and ask us anything you want about the new vehicle. We love this new SUV, and it is sure to change how people think about what an electric SUV can do. It has a dynamic and enjoyable performance profile but all the safety tools and space you need for a family SUV. It also uses no gas and has more range than its competition, giving it a great balance of different qualities and aspects.