We are always looking for highly motivated and qualified people to join our team. If you are one of those people, then we are looking for you!
Welcome to the Maplecrest Ford Lincoln employment page, this is your first touch point with our award-winning dealership. We'll give you a quick snapshot of who we are, what we do and how we serve you.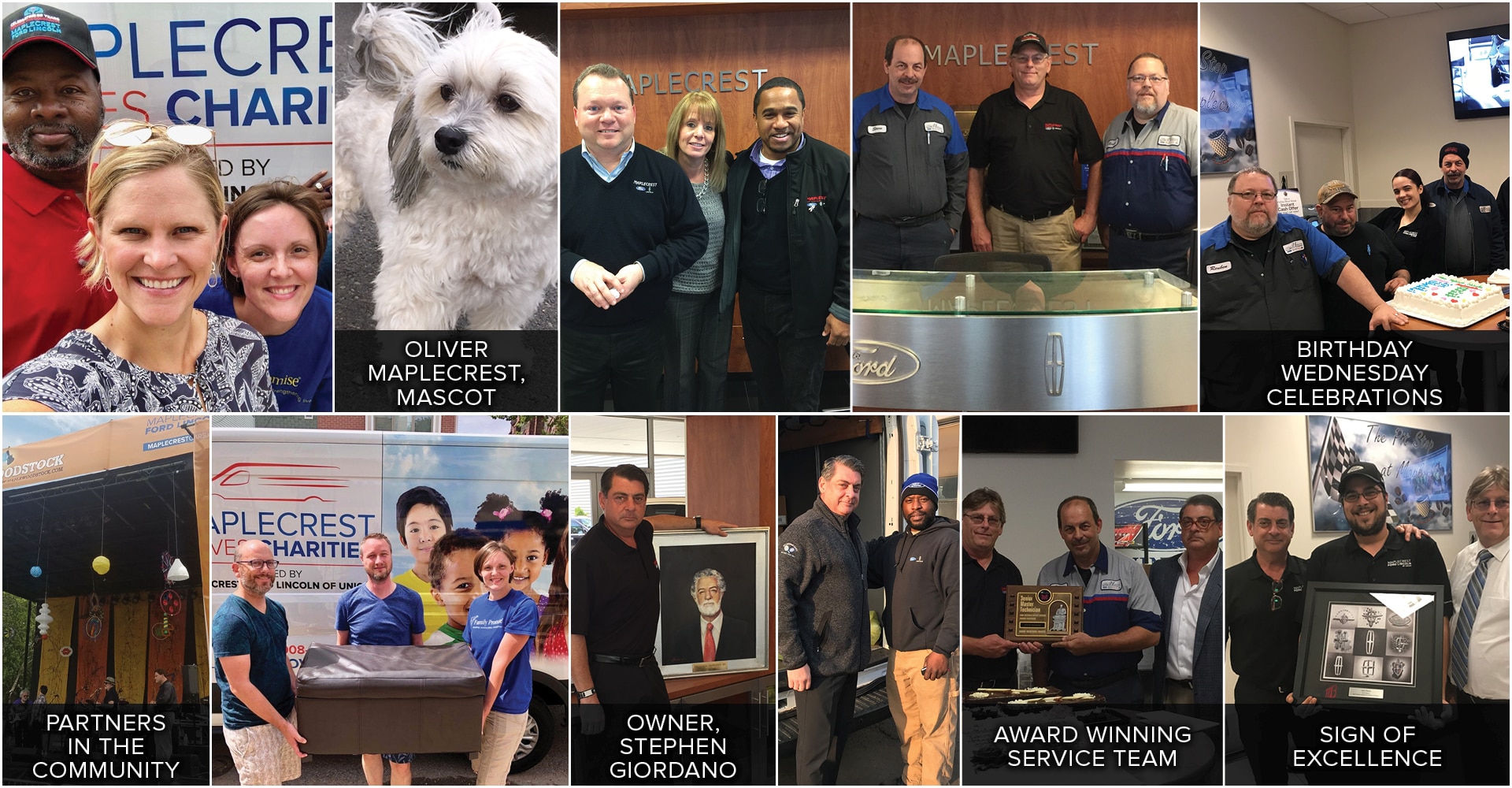 A Little Bit About Us...
We are ...
A group of individuals that strive every day for excellence and achievement in a high-energy work environment. 
A team that has a strong reputation for professionalism, customer service and excellence. 
A family owned-and-operated business for more than 55 years that believes strongly in giving back to the community and taking care of its employees. 
A dealership that takes great pride in its national acclaim as an award-winning dealership (Let's just say we're a twenty-time winner of Ford Motor Company's prestigious President's Award). 
A Few Perks...
Our very own mascot, Oliver Maplecrest. 
We are avid partners in the community. Maplecrest Moves Charities provides transportation for non-profit organizations that collect needed items and distribute them.
Birthday Wednesday celebration: gives a shout-out to our employees and recognizes our employees who have earned and won Ford Motor Company's prestigious awards as well as show our appreciation for two employees who have shown exemplary dedication to our team and customers with our Maplecrest Recognition Award. On the second Wednesday of each month we gather as a team to celebrate birthdays and work anniversaries. 
Thanksgiving Tradition: every employee receives a turkey, ham or veggie burgers! 
Yes, that's us and we're proud of it!
You are … 
A person who thrives in a fast-paced and energized work environment.
A driven individual who cares deeply about top-notch performances, serving customers like family and joining a team that believes strongly in professional excellence and working in a positive corporate culture.
We offer our employees 
Competitive pay 
Generous, paid vacation
Medical benefits 
401 (k)
Professional development for high potential employees
A monthly celebration of every team member's birthday and anniversary of their hire
 * Please note some benefits may vary for full or part-time employees.
Read on. If you feel like you're a fit then please apply. We want you on our team!