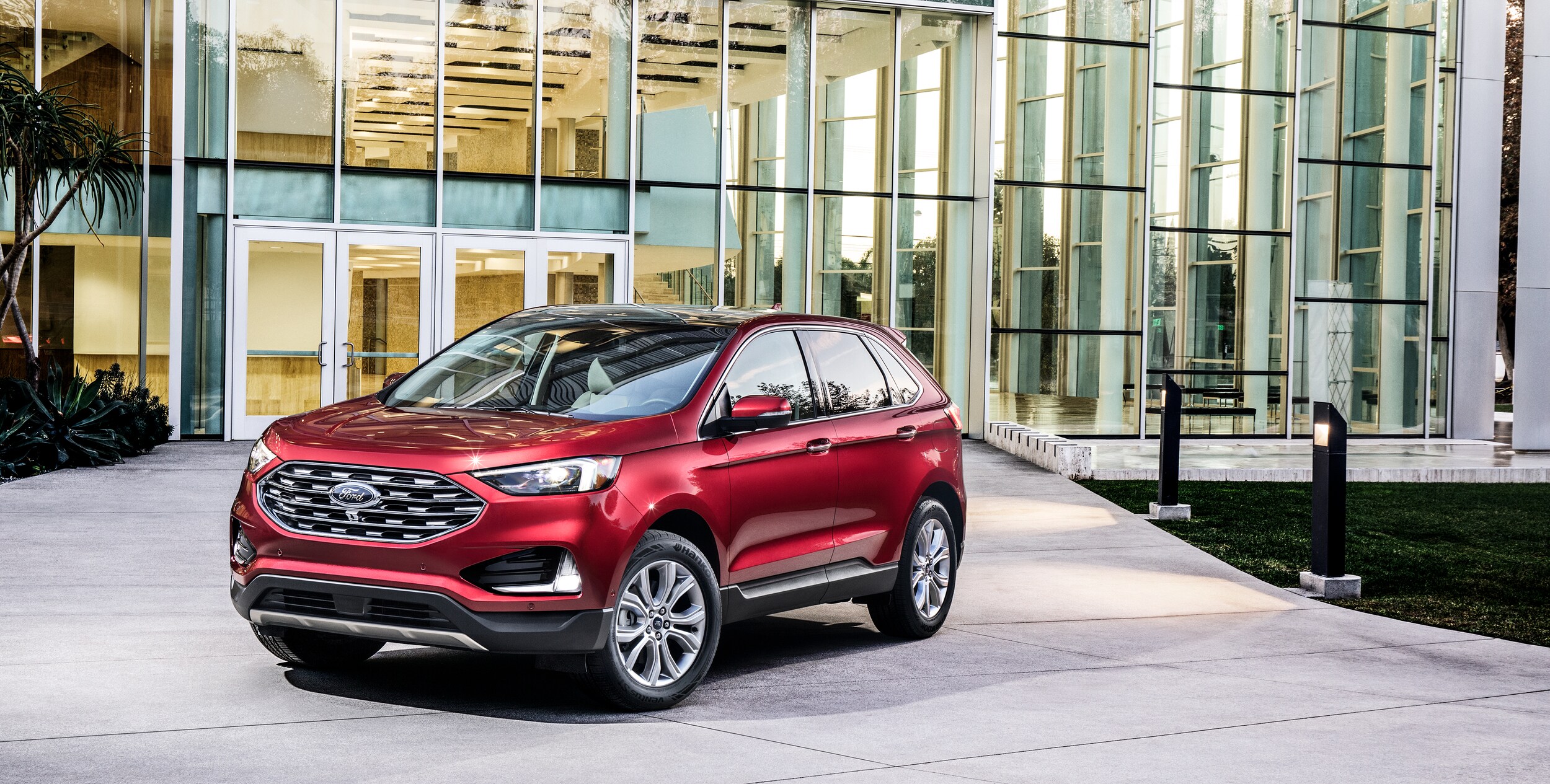 ?Are you in the market to purchase a new SUV this year? Are you looking for a vehicle with a powertrain that delivers exceptional performance? Do the security features on a vehicle play a large role in your decision-making process when deciding which vehicle to purchase? If so, the 2020 Ford Edge could be the perfect vehicle for you. To learn more continue reading.
Ford Edge Powertrain Options Are Capable of Taking You Anywhere
The 2020 Ford Edge offers two available engines. This SUV comes standard with the 2.7L EcoBoost V6 engine. You can also choose the available twin-turbocharged 2.7L EcoBoost V6 engine. These engines are designed to deliver the power and performance to take you on all of your adventures. The 2020 Ford Edge provides 335 horsepower and 380 pound to feet of torque. The powertrain of this SUV delivers all the horsepower and torque you will need to stay in the fast lane.
Ford Edge Security Features Will Keep You Safe
Do you prefer to have a wide variety of security features in your vehicle? If so, the 2020 Ford Edge has you covered. Stability control will sense when the vehicle's handling limits have been exceeded and will ultimately reduce engine power to help prevent the driver from losing control of the vehicle. This vehicle features front-impact airbags that are designed to keep your head protected in the event of a frontal crash.
This vehicle also features side-impact airbags, overhead airbags, and knee airbags to protect you. Aside from this, the vehicle has a security feature that is designed to prevent the engine from starting if the correct original manufacturer key is not used.
Choose the 2020 Ford Edge
The 2020 Ford Edge is a versatile SUV that provides drivers with many beneficial features. This vehicle features powertrains that ultimately deliver the exceptional performance you need in a vehicle. Aside from this, it also has the security features you need to give you peace of mind while you are out on the road. This is a vehicle that has been designed to give drivers more of what they want in an SUV.